What's The Story Behind EcoScent
At EcoScent, we take pride in being a leading scent marketing solutions company fueled by our passion for fragrance and technology. Our mission is to provide customers worldwide with expert advice and unparalleled services that help them create unforgettable experiences. Our goal is to help brands drive sales and increase customer satisfaction through scent.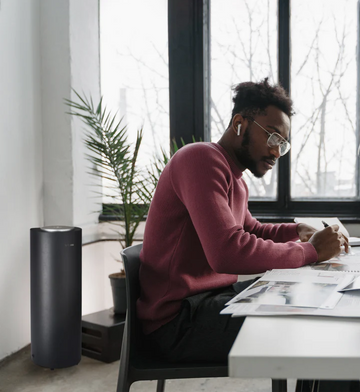 Scent Marketing Possibilities
Enhanced Brand Recognition

A signature scent can become synonymous with your brand, reinforcing brand identity and making it more memorable.

Positive Reviews and Word-of-Mouth

Customers are more likely to share positive experiences in scented environments, leading to positive reviews and word-of-mouth referrals.

Improved Customer Experience

Pleasant scents create a welcoming and comfortable atmosphere, leading to a more positive customer experience.
Our extensive knowledge of the scent industry and cutting-edge technology enables us to offer a wide range of products and services. We specialise in creating custom-made, private-label candles, room sprays, and reed diffusers that are tailored to your brand's unique requirements. Our team of fragrance experts works closely with you every step of the way to create bespoke fragrances that reflect your brand's identity.
Attract and retain customers by appealing to their sense of smell with the help of EcoScent Marketing. Elevate their experience by creating a pleasant and welcoming atmosphere that sets you apart from the competition. As a company that values sustainability, we take pride in reducing waste and minimising our environmental impact. Our use of recyclable plastic bottles made from post-consumer products underscores our commitment to being eco-friendly.
Sensory Benefits
To fully experience the full sensory benefits, we use essential oils and essential oil blends in our fragrance oils that are both sustainable and health & safety checked. Our fragrance oils are free of parabens, sulfates, glycols, petrochemicals, synthetic colours and other additives, and we adhere to all industry inhalation and diffusion rates to ensure your comfort and safety when diffusing them in your home. You can read more on our Safety & Sustainability page.
Cruelty Free

Pet Friendly

Vegan Friendly