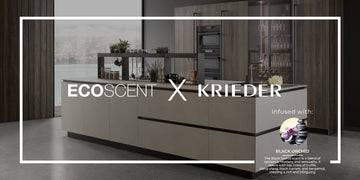 Elevating Krieder Showroom with Scent Marketing
Project Details
Project Type: Showroom
Project Location: Tonbridge
Fragrance: Black Orchid
Benefits of Scent Marketing in Showroom Setting
Enhanced Ambiance:

The showroom ambiance experienced a significant elevation, creating a luxurious and sophisticated atmosphere.
The Black Orchid fragrance successfully resonated with the target audience, contributing to a heightened and more appealing showroom environment.

Increased Customer Engagement:

The enticing scent of Black Orchid acted as a magnet, sparking curiosity and motivating visitors to explore the showroom further.
Increased customer engagement was observed as visitors were drawn to the immersive experience created by the carefully selected fragrance.

Positive Customer Feedback:

Customers consistently expressed their admiration for the showroom's ambiance and the distinctive fragrance.
Positive feedback not only indicated customer satisfaction but also reinforced the effectiveness of scent marketing in creating a memorable and enjoyable experience.
This case study showcases the successful implementation of scent marketing in the Krieder showroom, demonstrating benefits such as enhanced ambiance, increased customer engagement, and positive customer feedback, ultimately contributing to a more captivating and memorable showroom experience.