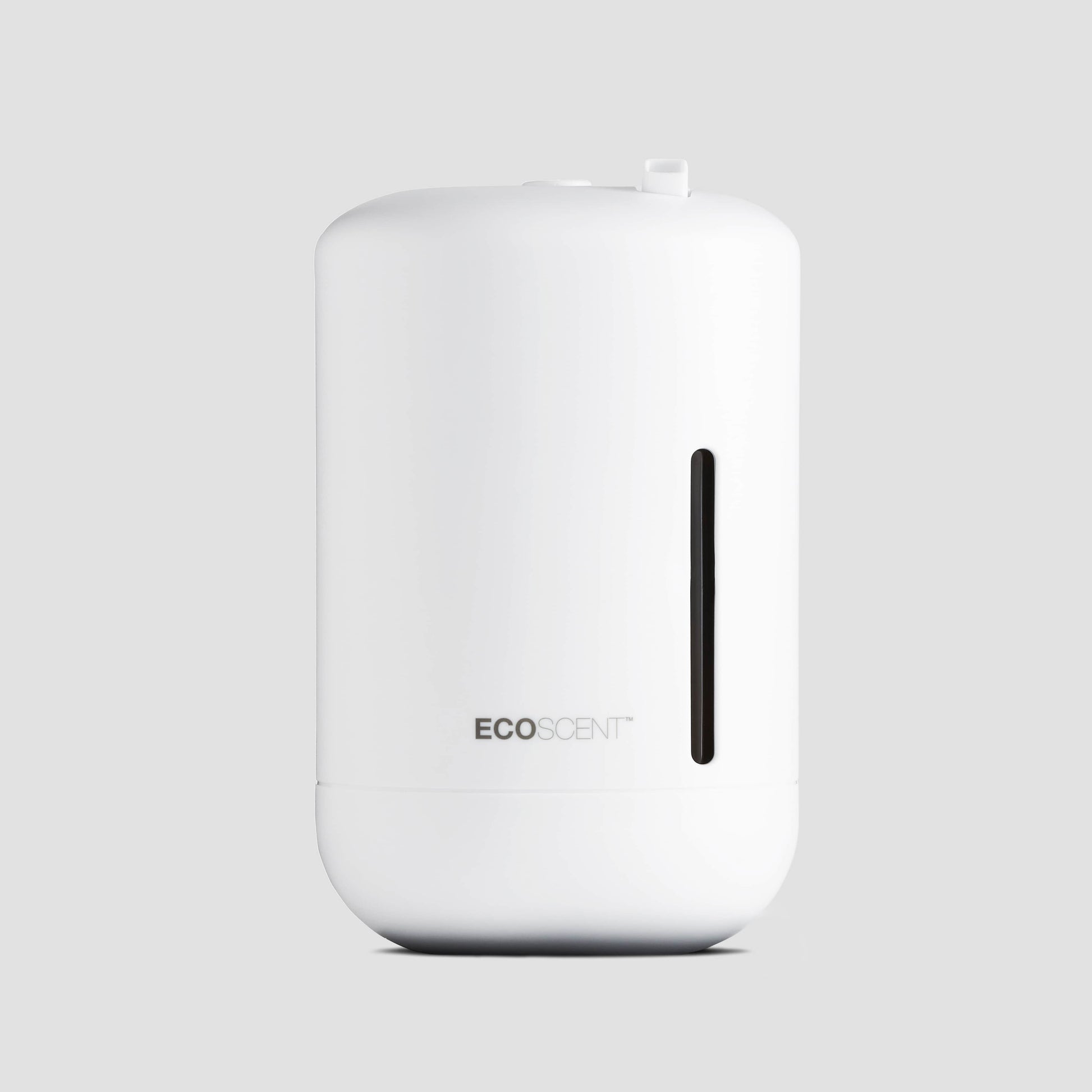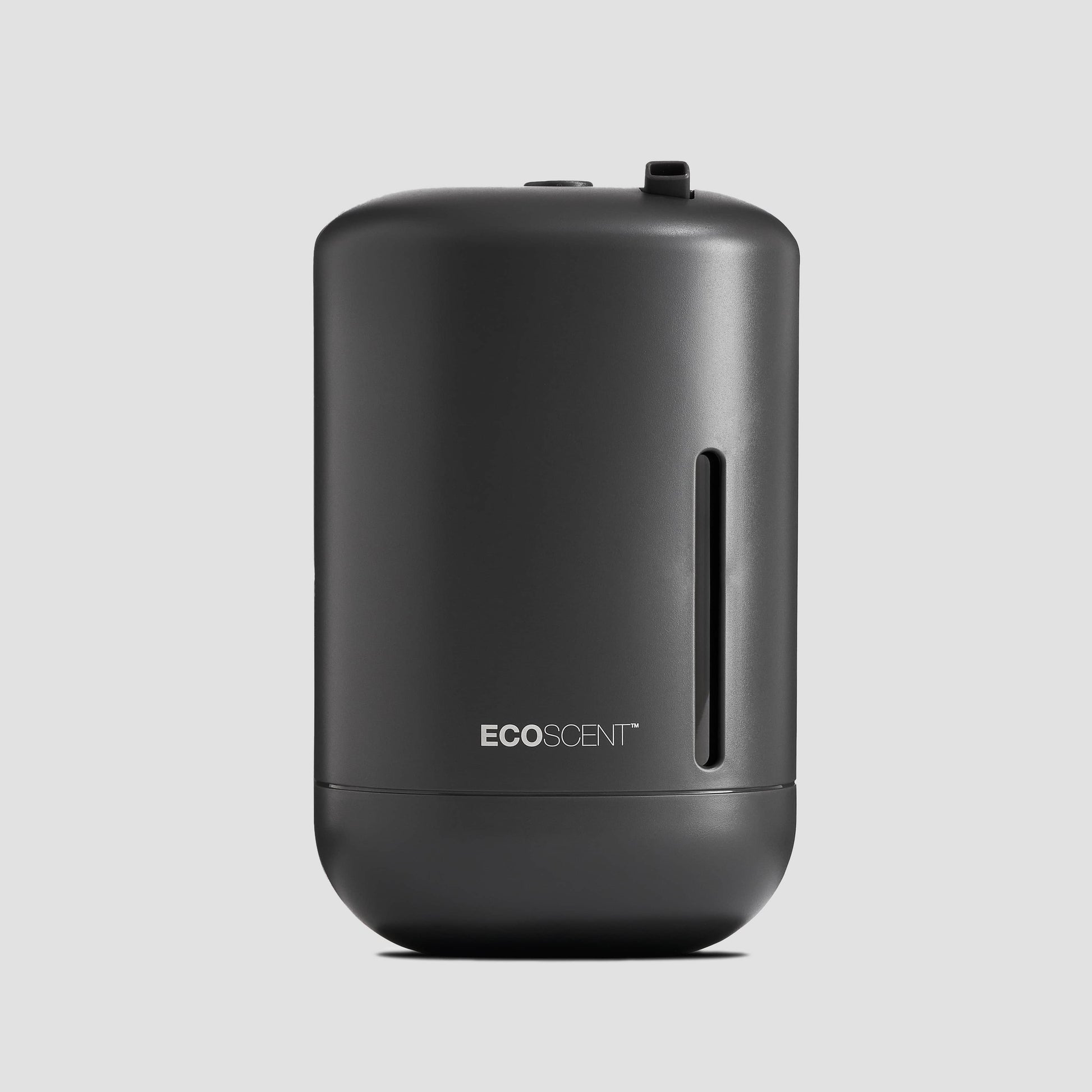 Sale price
$103.00
Regular price
$0.00
The EcoScent Ariel is our wall mounted Scent System powered by battery or USB plug. This system covers up to 100 cubic metres and features advanced diffusion technology that converts liquid fragrance into a fine, dry mist, releasing it directly into your environment.

The EcoScent Ariel is operated via LCD programmable timer. Designed to maximise the efficiency of scent delivery, the EcoScent Ariel covers your small sized area with more intensity using fragrance oil. Suitable for small commercial areas – toilets, internal corridors, store rooms, changing rooms, shower rooms, stairwells. This compact scent system simple uses dry-air technology that releases fragrance without sprays or aerosols. Depending on model selected, there is adjustable duration and intensity settings via LCD display making it easy for you to customise the scent output for your environment
Coverage is up to 100 cubic metres.

This scent machine has a built in fan to disperse the scent so a slight fan noise will be heard when the unit is in operation.
Key Features
Flexibility and Portability

The dual power source of USB and batteries allows users flexibility in choosing how to power the device. When plugged into a USB source, it can operate continuously, making it suitable for long-term use. On the other hand, using batteries allows for portability and the ability to place the scent machine in locations where a USB power source might not be readily available, such as restrooms, closets, or temporary event setups. This flexibility ensures that users can enjoy consistent fragrance diffusion in various settings.

Easy Installation

Wall-mounted EcoScent Ariel are designed for simple and hassle-free installation. Users can mount the device on a wall easily, which is particularly convenient in commercial spaces or homes where tabletop or floor space may be limited. The user-friendly installation process minimizes the need for additional wiring or complex setups, making it accessible to many users.

Energy Efficiency and Cost Savings

The ability to power the device using batteries and USB makes the EcoScent Ariel energy-efficient. When used with batteries, it consumes minimal power, helping users reduce their energy costs.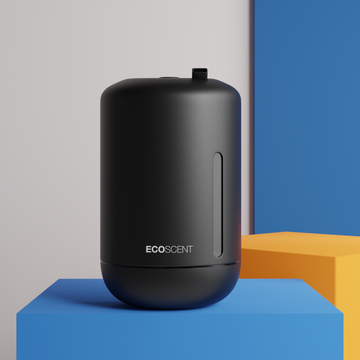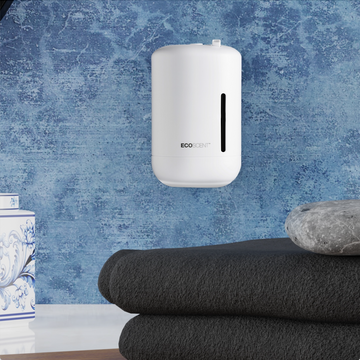 Product Specifications
Detailed specifications of the machine. Package, Oil, and Installation details cans be found below.
W112mm x D71mm x H182mm.

100ml

DC12V/2V USB option available (USB connection / plug purchased separately)

<50 dba.

450g

Plastic, light weight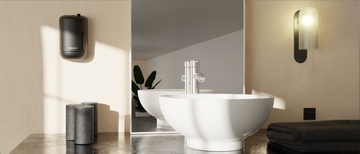 More detail
Machine
Power Cable (UK)
User Manual
0.3 ml / Per Hour On 100% Concentration.

Lasts Approx. 62 Days (Based On 100ml Used At 40% Concentration, 10 Hours A Day)
Wall mounted Scent System powered by battery or USB plug

Battery 3 x AA

LCD timer system