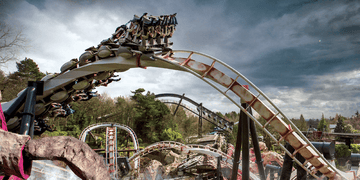 This project was a lot of fun for us here at EcoScent ! Alton Towers Resort known to many for their theme park, water park, spa, mini golf and hotel complex has been a stage for UK's fun for over 40 years. Among all of the attractions the resort and theme park offers, there is an amazing sweet shop to suit their visitors sweet tooth. Alton Towers chose our lovely Bubble Gum fragrance to compliment the character of the shop. Great scenting at the resort not only creates new memories, it also taps into our sweet nostalgic feelings that both help to build positive brand association and increase sales.
 Project Type: Retail |  Project Location: Staffordshire  
Fragrance: Bubble Gum – A fruity scent of bubblegum reminiscent of your favourite childhood sweet.
 What are the benefits of Scent Marketing?
Adds to customers experience
Increased sales revenue
Enhances your brand
Takes advantage of foot traffic
Inspires returners and loyal regulars
Cancels out unpleasant odours
Attracts customers for longer
Plays on memory
Stimulates the right emotions