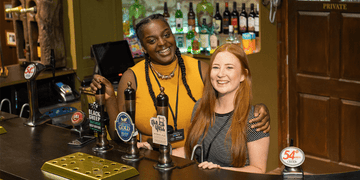 Do you have a special event or exhibition coming up and want to make sure your visitors can become completely immersed?
EcoScent provide premium scents for all kinds of experiences; last Christmas, Emmerdale came to us to complete the festive atmosphere at their 'Emmerdale Studio Experience' in Leeds and are now making new additions to their scenting portfolio!
Oliver Peace, Guest Experience Manager at 'The Emmerdale Studio Experience & The Emmerdale Village Tour' described their experience using EcoScent scent solutions:
"We used EcoScent over Christmas to enhance the guest experience at The Emmerdale Studio Experience. Our sets were dressed using the decorations taken directly from the sets of Emmerdale, and the addition of EcoScent diffusing scent machines really finished off the whole atmosphere – at the Dingles' homestead, the smell of burnt bacon filled the air, whilst in our snow-covered model village you could smell the villagers' fireplaces burning away. Finally, entering The Woolpack, you were welcomed by the smell of warming mulled wine. Our guests loved it and loved talking about the different scents with the tour guides!

This Summer, we're opening a new set for our guests to step onto, so they can be further immersed into everything Emmerdale – visitors to our new Café Main Street set will be greeted by the scent of delicious freshly roasted coffee!

I was so impressed with the service and products from EcoScent, as well as the reaction from our guests, which is why I didn't have to think twice about going back to them when considering adding scent to our new set."

 
Project Type: Events |  Project Location: Leeds  |  Products: EcoScent Barrel
Fragrance: Coffee Beans – A rich strong highly aromatic coffee fragrance.
What are the benefits of Scent Marketing?
Adds to customers experience.
Increased sales revenue.
Enhances your brand.
Takes advantage of foot traffic.
Inspires returners and loyal regulars.
Cancels out unpleasant odours.
Attracts customers for longer.
Plays on memory.
Stimulates the right emotions.