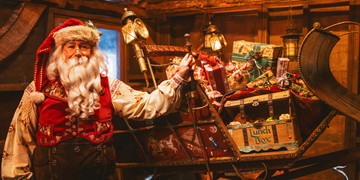 Each year Lapland UK creates a secret sensory and immersive adventure based on an original reimagination of the Father Christmas myth. Introducing us to an ancient elven civilisation through a magical world of storytelling that fuses the spectacle of a filmset with the performance of theatre.
The award-winning experience creates memories that will last a lifetime. A celebration and honouring of the wonderment of childhood.
EcoScent absolutely loves this festive immersive project and when it comes to adding sensory experience we are right on board! Lapland looks amazing and smells fantastic! And we'e hoping to be on Santas list every year! 
Project Type: Events | Project Location: Winkfield Row | Products: EcoScent Titania, EcoScent Mini Pro 
What are the benefits of Scent Marketing?
Adds to customers experience.
Increased sales revenue.
Enhances your brand.
Takes advantage of foot traffic.
Inspires returners and loyal regulars.
Cancels out unpleasant odours.
Attracts customers for longer.
Plays on memory.
Stimulates the right emotions.