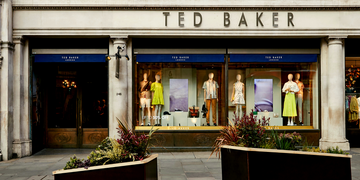 Ted Baker is a British luxury clothing brand known to us all and naturally EcoScent was pleased to help enhance their customer in store experience. Offering our premium scent solutions, we worked with Ted to tailor their very own bespoke fragrance to be used with in store scenting with EcoScents scent systems. We are proud to have added another dimension to the Ted Baker retail experience. The fragrance in store is also available to purchase under Ted's home fragrance collection of stylishly presented candles and reed diffusers.
Project Type: Retail  |  Project Location: Worldwide  |  Products: EcoScent Titania
Fragrance: Fig & Olive Blossom – Green, woody fragrance with notes of fig & olive blossom.
What are the benefits of Scent Marketing?
Adds to customers experience.

Increased sales revenue.

Enhances your brand.

Takes advantage of foot traffic.

Inspires returners and loyal regulars.

Cancels out unpleasant odours.

Attracts customers for longer.

Plays on memory.

Stimulates the right emotions.