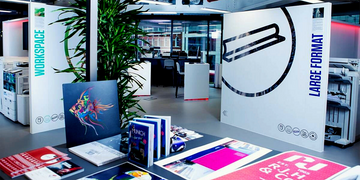 Canon has made their name in the photography and printing industry for many years now. It is one of the most recognisable brands with their distinctive red lettered logo. So when it came to tackling on new project and opening a Canon Showroom, EcoScent was ready to join in and fragrance such an innovative space. Their experience centre based in the central London focuses on workspace print, information and document management solution as well as hosting other business technology products. The Canon showroom was designed to enhance the customer experience, build on the Canon brand. With such an immersive sensory experience the right signature fragrance was needed. When entering the space, customers can smell cool and floral scent of Tropical Fruit and Creamy Coconut which disperses around the space which truly enhances the experience and adds onto the experience that is Canon Showroom.
Project Type: Retail  |  Project Location: London 

Fragrance: Tropical Fruit & Creamy Coconut – A fresh and cool floral fragrance with sea breezes and evident fruity nuances.
What are the benefits of Scent Marketing?
Builds up to customers experience
Increases sales revenue
Enhances strong positive brand association
Takes advantage of foot traffic
Cancels out unpleasant odours
Attracts customers for longer
Plays on memory
Stimulates the right emotions