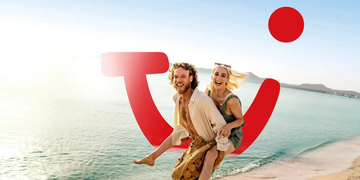 Everyone loves a holiday, a break from your everyday life and routine. Planning holidays should be stress free and filled with relaxation and happy memories. TUI is a pioneer when it comes to well organised, tailor-made holiday experiences.
EcoScent was proud to work with TUI to complement their brand and stores with a sensorial fragrance experience to all. The EcoScent fragrances are calming, mood enhancing and uplifting, creating all the holiday feels from first interaction. The fragrance is discreetly dispersed through one of our Scent Machine heroes EcoScent Mini Pro and EcoScent Titania.  
Project Type: Hotel & Leisure  |  Project Location: TUI Cruise rollout, TUI Resorts rollout, TUI Head Office
Fragrance: TUI Bespoke Creation
Crackling Log Fire - reminding you of a true camping experience with notes of sweet cedar wood, incense, patchouli well rounded with soft, silky musk and smooth warm vanilla. 
Bergamot Tea & Mandarin - watery, green top notes, floral heart with rose and jasmine, with base notes of sandalwood, musk & amber. 
Neroli & Orange Blossom - a crisp ozonic breeze carries notes of pink pepper & aromatic basil lifted by a vibrant citrus freshness.
 What are the benefits of Scent Marketing?
Builds up to customers experience
The human nose is able to recall smells with 65% accuracy after a year, in contrast to only 50% of visuals after three months. Create a truly powerful connection with customers
Customers are more likely to remember a brand by its signature fragrance long after their visit resulting in more loyal customers and better online reviews
A brand's signature scent can be seen as it's commitment to cleanliness with the intuitive cue of a fresh scent
Differentiate communal areas by creating an inviting space
A brand's signature scent can be seen as its commitment to cleanliness with the intuitive cue of a fresh scent
Creates an ambient setting to increase the perceived value of the brand