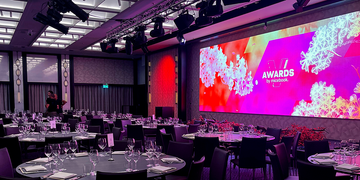 EcoScent was thrilled to be part of the festivities at the first V Awards organised by Micebook. Not only that, it was also the first event that was held in the brand new ballroom at Nobu London Portman Square.  While guests were enjoying the entertainment and the delicious Nobu food and drinks, our scent machines complemented the experience with a subtle ambience of stunning Jasmine, Sandalwood & Citrus fragrance as well as dressing the bathrooms with EcoScent Summer Room Sprays to create a memorable sensory experience.
 Project Type: Events  |  Project Location: London  

Fragrance: Jasmine, Sandalwood & Citrus – A beautiful Citrus, floral fragrance with top notes of zesty Lemon, a floral heart of muguet, water Jasmine and Cyclamen, and a rich base of Sandalwood, Vetiver, Amber and Musks.
What are the benefits of Scent Marketing?
Builds up to customers experience
Creates a competitive edge and a better experience for  customers
The human nose is able to recall smells with 65% accuracy after a year, in contrast to only 50% of visuals after three months. Ambient scenting, therefore, creates a truly powerful connection with customers
A brand's signature scent can be seen as it's commitment to cleanliness with the intuitive cue of a fresh scent
Ambient scent has the strongest impact when it comes to enhancing consumer behaviours in terms of emotion, evaluation, willingness to return to a store and purchase intention
Cancels out unpleasant odours
Stimulates the right emotions