Case Studies
Great Ormond Street Children's Charity
May 23, 2023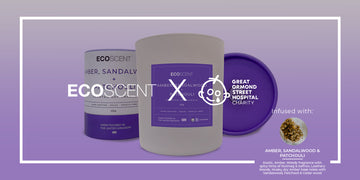 We, at EcoScent, believe in the power of Community as the core foundation of our social system. This was the rationale behind our collaboration with Great Ormond Street Hospital Children's Charity. We worked on creating customised candle boxes for their event as part of the gift set for the sponsors of the clay shooting event organised to raise funds for the hospital.
The money raised from this event (almost double the amount of what was expected) contributed towards the hospital and its various ongoing operations.
Project Type: Fundraiser  |  Project Location: UK  
Fragrance: Amber, Sandalwood & Patchouli
Exotic, Amber, Woody fragrance with spicy hints of Nutmeg & Saffron, Leathery Woody, Musky, dry Amber base notes with Sandalwood, Patchouli & Cedar wood
What are the benefits of Scent Marketing?
Builds up the visitors' experience.

Reinforces the emotional link that visitors create with the brand.

The human nose is able to recall smells with 65% accuracy after a year, in contrast to only 50% of visuals after three months resulting in a truly powerful connection with customers.

A brand's signature scent can be seen as it's commitment to cleanliness with the intuitive cue of a fresh scent.

Bring the experience home. Scented retail products such as bespoke private label candles, room sprays, and amenities further connect retail outlets with guests and increases revenue.