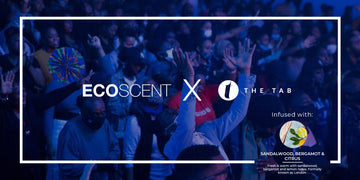 'God. People. Love', The Tab is indeed a cool place for the transgenerational and cross-cultural mix of the attendees who have found meaning through its very many initiatives.  EcoScent collaborated with the team at The Tab to create a calm and soothing ambiance and after careful consideration, Sandalwood, Bergamot & Citrus with its fresh & warm notes of sandalwood, Bergamot and zesty lemon was selected as the fragrance.

Scent marketing is an extremely creative way to engage senses through the use of carefully selected fragrances.  Create a strong brand association and evoke powerful emotions with EcoScent.
In the case of the Tab Church London, the scent complemented the message permeating through the building - as described on its Instagram page; of God, of People and Love and most importantly of Hope. 
Project Type: Place of Worship, Religious Service |  Project Location: London
Fragrance:  Sandalwood, Bergamot & Citrus - Fresh & warm with Sandalwood, Bergamot and Lemon notes
What are the benefits of Scent Marketing?
Builds up to visitors' experience.
Reinforces the emotional link that visitors will have with the venue.
The human nose is able to recall smells with 65% accuracy after a year, in contrast to only 50% of visuals after three months resulting in a truly powerful connection with customers.
A signature scent can be seen as commitment to cleanliness with the intuitive cue of a fresh scent.