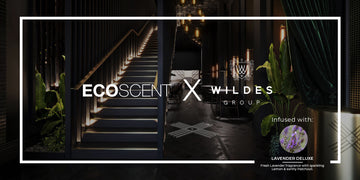 With a number of high end luxury establishments under its belt, Wildes Group has an exceptional portfolio of Hotels, Spas and Restaurants in the North of England. It was therefore no surprise that they collaborated with EcoScent to create an immersive sensory experience for their guests, visitors and staff alike.
A range of carefully curated and selected fragrances are being used at different touch points in Wildes Group establishments to enhance their customers' experience create brand loyalty, positive memories and increase footfall. The fragrances ranging from Rose, Waterlily, Gardenia with Amber to Noir Oak & Sandalwood with its exquisite notes of Ylang & Patchouli on a wood base diffused through EcoScent scent machines creating the perfect ambience for visitors to enjoy the warm and luxurious hospitality at each of Wildes locations.
Project Type: Hospitality |  Project Location: Van Dyk by Wildes
Fragrances:  Range of exclusive fragrances for multiple locations 
What are the benefits of Scent Marketing?
Builds up to customers' experience

Reinforces the emotional link that customers create with the brand

The human nose is able to recall smells with 65% accuracy after a year, in contrast to only 50% of visuals after three months resulting in a truly powerful connection with customers

A brand's signature scent can be seen as it's commitment to cleanliness with the intuitive cue of a fresh scent

Bring the experience home. Scented retail products such as bespoke private label candles, room sprays, and amenities further connect retail outlets with guests and increases revenue